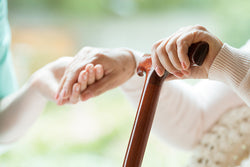 "I've lived here for 20 years. There's nowhere else I could go that would feel like home."
The ability to continue to live at home as we grow older – sometimes referred to as 'aging in place' – is an emotional topic for many.
While families want to see their aging parents' wishes fulfilled by helping them to continue to live in their own home, many are understandably concerned about the implications it could have on both their physical and mental health.
Falls, burns, and poisonings are among the most common accidents involving older people, and with a growing number of them now living independently, it's vital that we all work together to make sure they're staying safe at home.
If you care for an older adult who is living on their own, we've compiled our top tips and practical changes you can make today to improve their safety at home.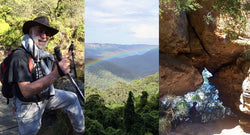 A meander through the Aussie bush sounds like the perfect Sunday activity, but for a newbie walker, it can be hard to know where to begin.
Faced with hundreds of trails to choose from and hiking boots you'd have to re-mortgage your house to afford, we knew it was time to turn to an expert.
Whether he's trekking in Nepal or bashing through the Blue Mountains bush, there's not much about bushwalking that doesn't capture Bruce Henderson's imagination.
Armed with a Survival First Aid KIT, a love of nature and a hearty smile, we sat down with Bruce to get his hot tips for budding hikers.
The wintery weather has well and truly hit, and with it comes a greater risk of developing injury or illness due to our desire to stay inside and avoid our normal outdoor play and exercise routines.
But this year, don't let the winter season cause your health to fall by the wayside: we've got some great ideas to get you out, about and moving to ward off the winter blues, as well as tips to keep you safe and sound during your adventures.