As we enter another year full of enthusiasm and grand ideas for our businesses, the importance of a great corporate gift can't be denied.
Not just for Christmas, a meaningful corporate gift – like a Survival First Aid KIT featuring your own branding and logo – can help you to ensure you continue your successful relationships with your clients and community, and let them know what your business truly stands for.
Here, we break down the top 4 reasons you should create a custom Survival First Aid KIT as your corporate gift in 2020, and show you just how easy it is to turn your safety vision into a reality.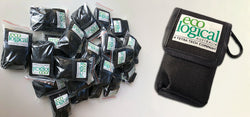 Personalising your first aid training and resources to suit the individual requirements of your worksite, office or business, will undoubtedly help you be better prepared for any workplace emergency you may encounter.
If you're a business, organisation, government or industry body looking to individually brand your first aid resources with your own company or customised details, we show you how easy it is to personalise your first aid products and explain how this can help create a safer working environment for all.