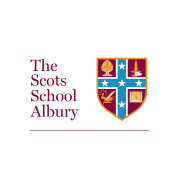 Scots School Fundraiser for Defibs
Fundraiser is now over.
Thank you to everyone who participated to help raise funds for the school.
Please keep an eye out on future fundraisers.
The Scots School Albury
The Senior class of the Scots School Albury will be going out into the world for the first time on an overseas excursion to Indonesia. 30% from every Survival first aid kit purchased will go directly to support our hard working Year 12 students on this great adventure. Supports will receive 10% OFF when using the discount code WELCOME
Use code WELCOME for 10% OFF* all fundraising products below
*
Only the purchase of the fundraising products listed below will contribute toward our fundraising goal.
of fundraising products below go to goal

Showing 25 - 18 of 18 products